Greenwheat Freekeh
All natural Superfood grains produced to maximise nutritional value
At Greenwheat Freekeh this ancient process has been applied to modern technology to produce a versatile Superfood range. Freekeh products capture the grain's peak nutritional value by harvesting young. They contain more protein, vitamins and minerals than traditional grain products and are low GI, low carbohydrate, high fibre and rich in prebiotic properties. The Greenwheat Freekeh range is 100% natural and free of chemical residue or GMO. Freekeh is a fantastic healthy lifestyle product.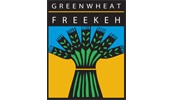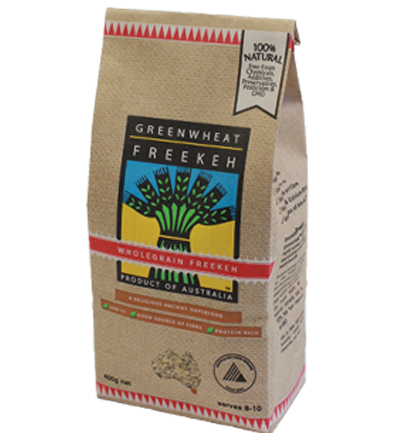 Wholegrain Freekeh
Wholegrain Freekeh is nutritious whole grain kernels with a delicious nutty taste, a hint of smokiness and a unique texture.
Cracked Grain Freekeh
The Cracked Grain variety is whole grain kernels that have been splintered into smaller pieces to provide a faster cooking time, leading to a different texture and taste in comparison to the Wholegrain.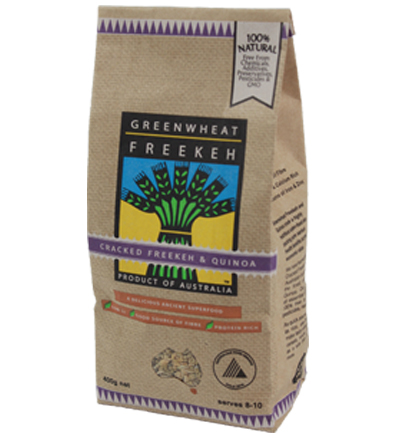 Cracked Freekeh & Quinoa
We have teamed together our finely Cracked Grain Freekeh with the finest quality organic tri-coloured quinoa to create a highly nutritious superfood duo packing some serious health benefits.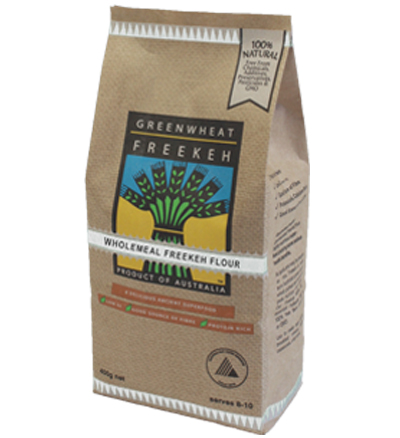 Wholemeal Freekeh Flour
FOOD SERVICE PRODUCT – Wholemeal Freekeh Flour has unique properties providing very high nutrition. It produces strong dough and absorbs some 20% more water than normal flour. It blends beautifully with other flours to improve elasticity and provide huge and favourable points of difference in taste, texture and nutritional values.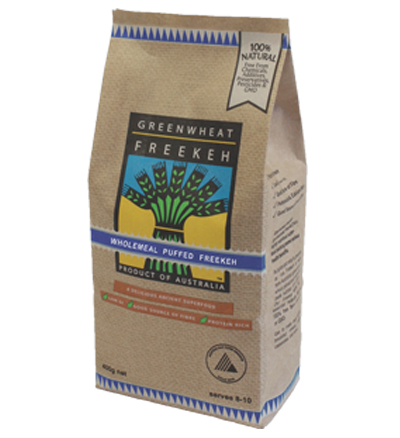 Wholemeal Puffed Freekeh
FOOD SERVICE PRODUCT – With a pronounced strong taste and smokiness, Wholemeal Puffed Freekeh comes in smaller puffs, blending itself well to other kinds of products and essentially to be coated with different ingredients.