San Remo
Traditional Italian Pasta and Cooking Sauces with Gluten Free range
San Remo have been supplying high quality Italian Pasta and Cooking Sauces for over 80 years. Whether you prefer egg, long, short or baking Pasta, San Remo's Durum Wheat Pasta offer all you need. Add to this their pulse pasta, gluten free range, couscous options and snack products and San Remo clearly cover it all. Their cooking sauces are produced in traditional and concentrated flavours. Built around family values and traditional taste, San Remo offer quality and consistency.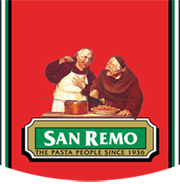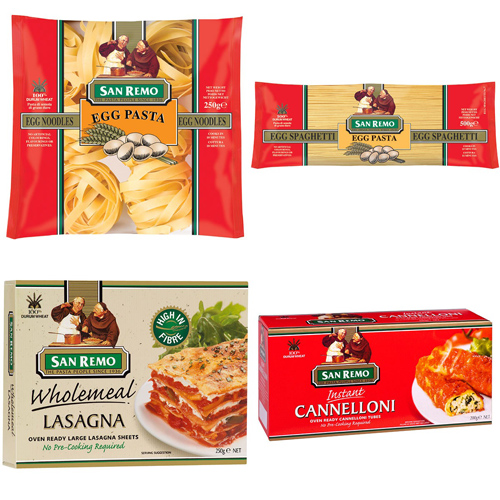 Traditional Egg & Baking Pasta
Available in range: Spaghetti, Vermicilli, Penne, Bowties, Spirals, Shells, Wahon Wheels, Risoni, Fusillini, Fusilli, Trivelle, Macoroni, Zita Penne, Curls, Rigatoni, Fettuccini Noodles, Tagliatelle, Pappardelle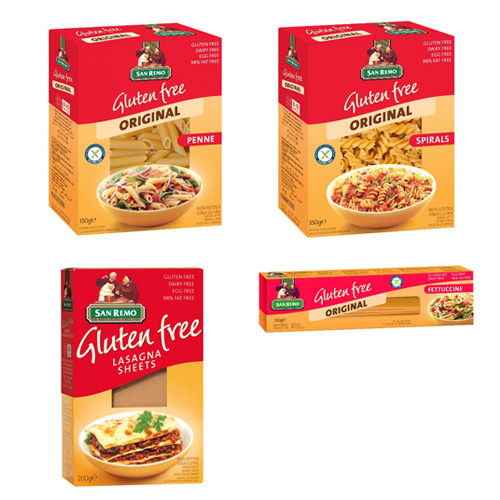 Gluten Free Pasta
Spaghetti, Thin Spaghetti, Fettuccine, Penne, Tri-Colour Penne, Spirals, Lasagne, Tagliatelle.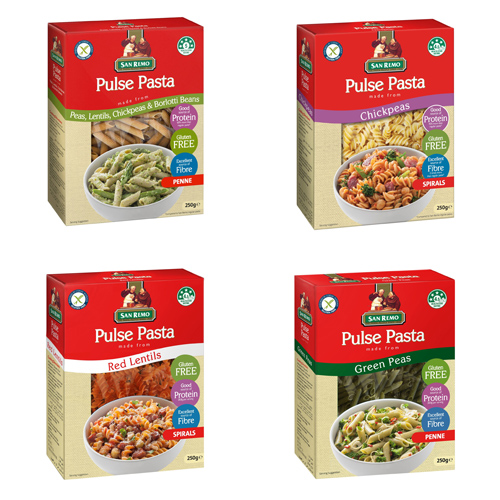 Pulse Pasta
Available in range: Green Peas Penne, Red Lentil Spirals, Chickpea Spirals, Brown Rice Penne, Brown Rice Spirals, Brown Rice Spaghetti, Buckwheat Fettuccine, Buckwheat Spirals.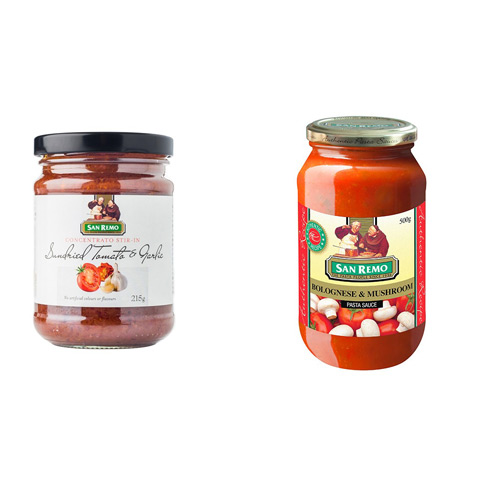 Traditional & Concentrated Sauces
Available in range: Bolognese, Napolitana, Tomato & Basil, Tomato Onion & Garlic. Bolognese & Mushroom, Spicy Tomato & Capsicum, Concentrated Tomato & Olive, Concentrated Sundried Tomato & Garlic, Concentrated Chilli.