Sweet William
Healthier choice free from chocolates and spread
Sweet William have been supplying and developing a better tasting healthier choice chocolate range for nearly 20 years. This free from dairy, nuts and gluten option still delivers a great taste.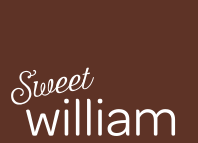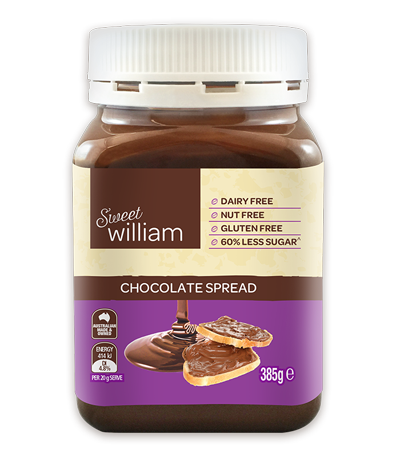 Chocolate Spread
Our chocolate spread is completely school friendly, because it is, of course, Nut Free! This makes it the perfect solution for school lunch box sandwiches, afternoon snacks and play-date pancakes.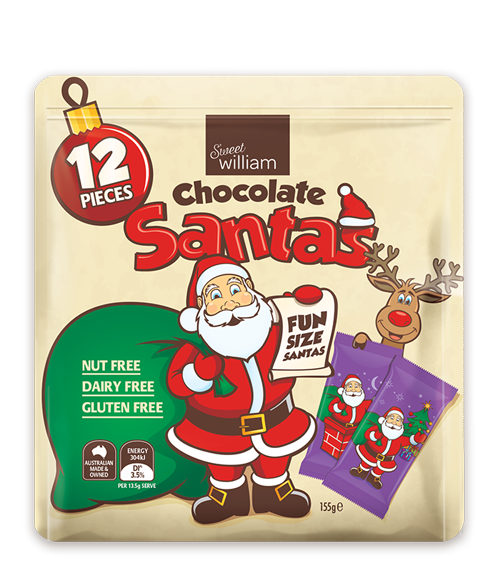 Seasonal
Santa Claus is coming to town… Share the love with our Christmas chocolate Santa's for some extra holiday joy and celebration.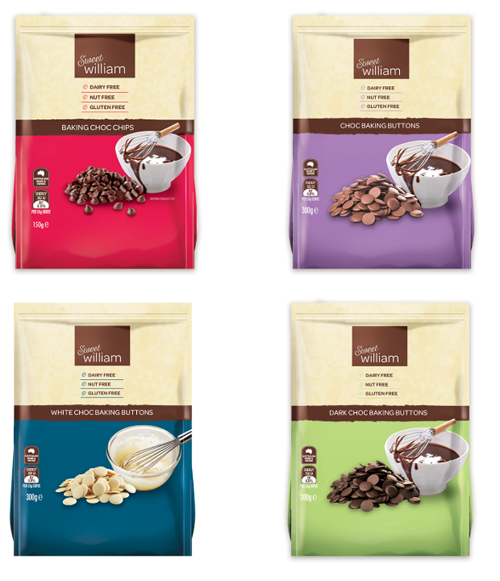 Baking Chocolate
Our specially formulated baking chocolate is the perfect solution to keep you happily baking away.